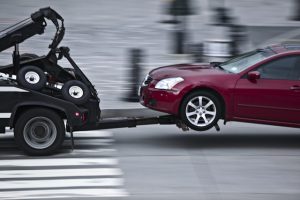 LAPD Chief Charlie Beck proposed the change to end what he feels is an unfair burden being placed on illegal aliens since they account for most the of the drivers whose vehicles are impounded under the current policy. On Tuesday, Chief Beck told the L.A. Times: "It's a fairness issue. There is a vast difference between someone driving without a license because they cannot legally be issued one and someone driving after having their license revoked."
Beck went on to describe illegal aliens living in Los Angeles as people "who are a valuable asset to our community and who have very limited resources." L.A.'s police union stands in opposition to the proposed change and has harshly criticized Chief Beck and Mayor Antonio Villaraigosa for political pandering at the expense of public safety.
In July, the Denver city council voted to overturn a voter-approved ordinance which impounded the vehicles of unlicensed drivers, and had been responsible for taking a large number of illegal aliens off Denver's streets. The council voted 9-1 to repeal the law known as Initiative 100. Of course, both Los Angeles and Denver are well known 'sanctuary cities' for illegal aliens. Story.